Scouting for Food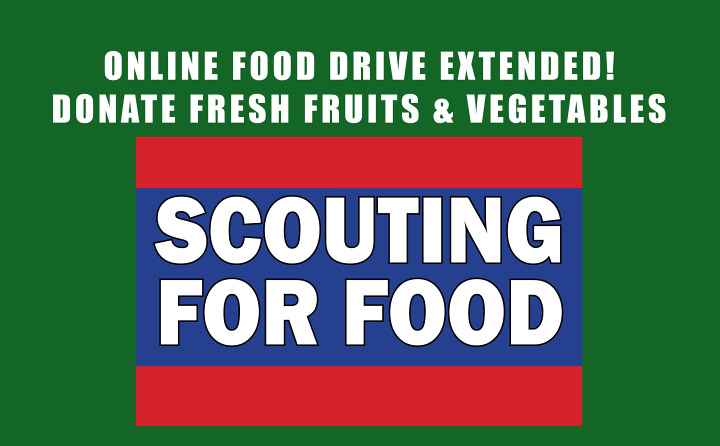 Date:
Mar 2, 2019
Location:
Neighbor to Neighbor
248 East Putnam Avenue
Greenwich, CT 06830

UPDATE
Thank you to all the Scouts, Leaders and their families who came out today to support Scouting for Food. The weather put a damper on our food drive but we can still help Neighbor to Neighbor! Make an online donation for fresh fruits & vegetables.
DONATE FRESH FRUITS & VEGETABLES
OR Bring non-perishable food items to Neighbor to Neighbor's food pantry this week.
Neighbor to Neighbor Hours
Monday through Saturday:
8:30 am - 12:30 pm

Wednesdays and Thursdays:
3:30 - 5:30 pm

Phone: 203-622-9208