Scouting at Home Resources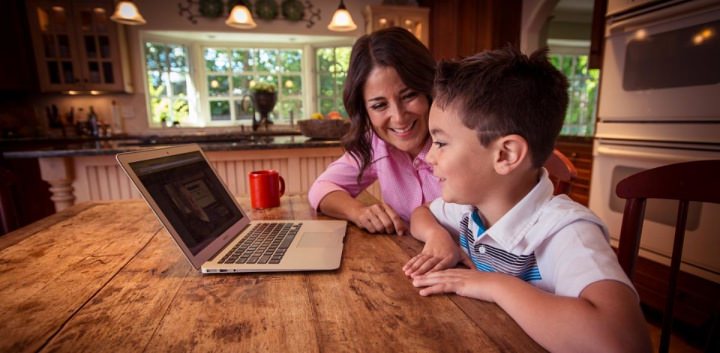 Youth Protection Reminder
It's critical that we all continue to keep youth protection top-of-mind whether our Scouting activities are taking place in person or through a digital platform. Of note, remember that BSA prohibits any one-on-one interaction between an adult leader and a Scout – in person, online, through a web conference, over the phone, via text, or in any other form.
Detailed youth protection information is available here. To ensure you are following safety standards for all Scouting activities, please reference the Guide to Safe Scouting.
The BSA's Social Media Guidelines serve as a complement to our youth protection policies.
Remember to review Scouting's Barriers to Abuse before beginning digital contact between a Scout and a merit badge counselor.
The BSA's Youth Protection Guidelines, including a rule against one-on-one contact, apply to digital communication.

Stuck Inside?
Boys' Life Magazine
25 Fun Projects to Do With Stuff From Around the House.
Boy's Life Facebook site
Boy's Life YouTube Channel
30 Day Challenges. Activities for your Cub Scout Program. Ways to have your Cub Scouts Stay involved and participating for the next 30 days. They are excellent ways for the scouts to have parent involvement.
30-day Lion Challenge
30-day Tiger Challenge
30-day Wolf Challenge
30-day Bear Challenge
30-day Webelos Challenge
30-day Scout Challenge
30-day Tenderfoot Challenge
30-day Second Class Challenge
30-day First Class Challenge
Digital Learning
Online games, programs and projects!
A collection of free educational resources online.
Cyber Chip
Work with Scouts on this important age appropriate internet safety information, especially now that they will be online possibly more than ever before.
By completing Cyber Chip you've already done step one of the Merit Badge! Other Requirements include learning the history of technology, completing a digital project for your troop and more
Digital Technology Merit Badge
Here is the link to a workbook that can help a Scout start the process of earning the merit badge. Remember the Scouts still need to satisfy the requirements as the merit badge counselor indicates.
Stem Scouts Program with some interesting videos and projects.
Exploring virtual programs.
Bryan on Scouting – The official Blog of the BSA, where there is an overwhelming amount of information to help in your programs.
Tips for Great Virtual Meetings
Guidelines for Scouts BSA youth conducting a BSA Videoconferencing Board of Review;
Good Turns during the coronavirus: Acts of Scouting Service you can do from home