Roundtable November 2021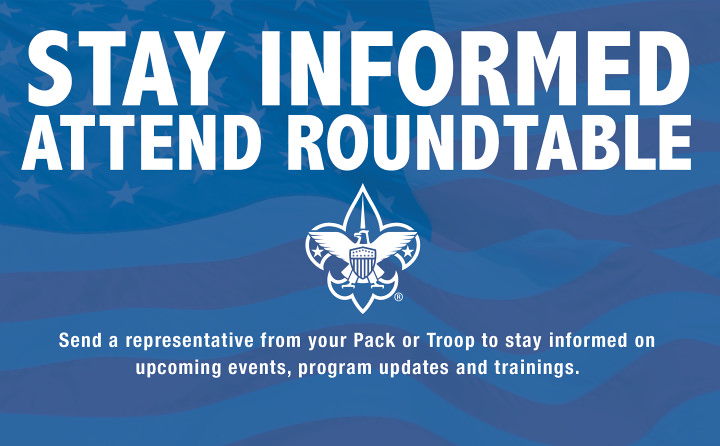 Date/Time:
Nov 10, 2021 7:00 pm to 8:30 pm
Location:
Seton Scout Reservation
363 Riversville Road
Greenwich, CT 06830
Location Phone: 203-869-8424

Join us for the November Roundtable. Topics include Popcorn Klondike, and Pinewood Derby.
The Chartering packets will be handed out at this meeting. Please have a representative from your unit present to receive the packet.
This Months Training Topic will be announced.
Has your Youth Protection expired? Please be sure to stay up to date with your Youth Protection certification.