Roundtable January 2021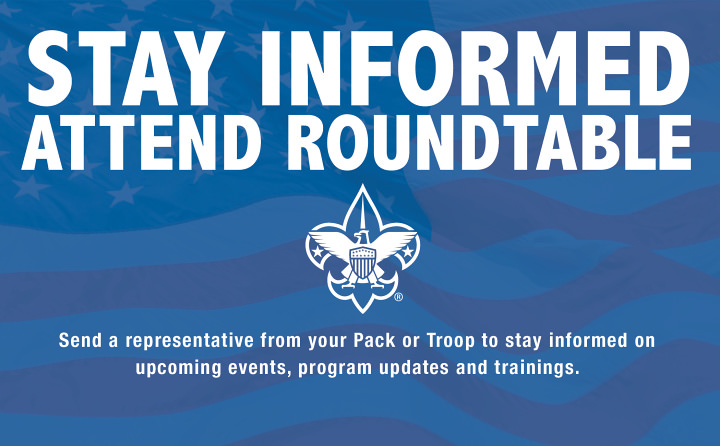 Date/Time:
Jan 14, 2021 7:00 pm to 8:30 pm
Location:
Online
63 Mason ST
Greenwich, CT 06830
Location Phone: 203-869-8424

Join us for the January Roundtable, the first for 2021! . 7:00pm gathering with a 7:15 start time.
Topics include Pinewood Derby, Klondike Derby, and others to be announced as we get closer to the meeting.
Our monthly Training topic will be incident reporting - the Who, What, How, Why, and When
Has your Youth Protection expired? Please be sure to stay up to date with your Youth Protection certification.