Roundtable October 2023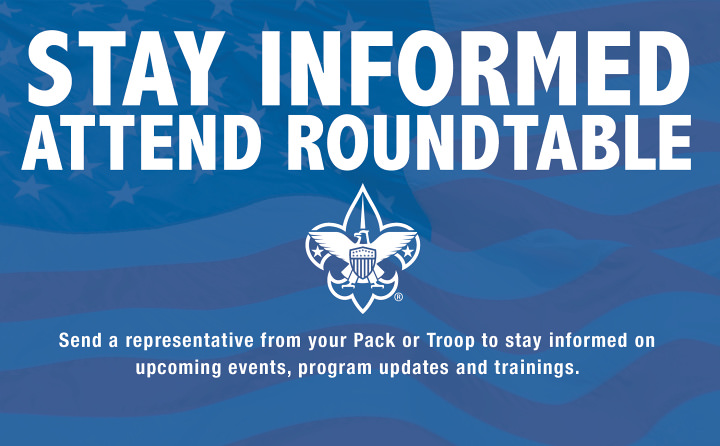 Date/Time:
Oct 12, 2023 7:00 pm to 8:30 pm
Location:
Seton Scout Reservation
363 Riversville Road
Greenwich, CT 06830
Location Phone: 203-869-8424

Join us for the October Roundtable. Topics include Popcorn, Camporees, and others that will be announced.
This month there will be a presentation and informtion shared on the Merit Badge Councilor Program. All registered Merit Badge Councilors are invited to attend!
Scouts Camporee Planning will be done. Please bring your SPL and ASPL.
Gathering and Fellowship Starts at 7pm Meeting will Start at 7:15pm
Has your Youth Protection expired? Please be sure to stay up to date with your Youth Protection certification.
Roundtables play a significant role in providing continuous supplemental training for unit leaders. This monthly event provides program topic guidance and structure suggestions for unit leaders.
A fun environment creates excitement around the coming month of activities and program for unit leaders to carry back for implementation in their units.
All Scout leaders, committee members and parents are welcome to attend, and all will find something of interest to their Scouting experience.
STAY INFORMED! ATTEND ROUNDTABLE - Gathering and Fellowship Starts at 7pm Meeting will Start at 7:15pm