Scouting at Home - Cub Scouts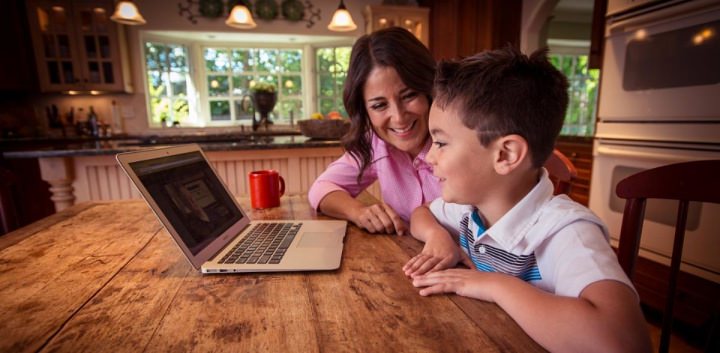 Youth Protection Reminder
It's critical that we all continue to keep youth protection top-of-mind whether our Scouting activities are taking place in person or through a digital platform. Of note, remember that BSA prohibits any one-on-one interaction between an adult leader and a Scout – in person, online, through a web conference, over the phone, via text, or in any other form.
Detailed youth protection information is available here. To ensure you are following safety standards for all Scouting activities, please reference the Guide to Safe Scouting.
The BSA's Social Media Guidelines serve as a complement to our youth protection policies.
Remember to review Scouting's Barriers to Abuse before beginning digital contact between a Scout and a merit badge counselor.
Digital Learning
Online games, programs and projects!
A collection of free educational resources online.
Cyber Chip
Work with Scouts on this important age appropriate internet safety information, especially now that they will be online possibly more than ever before.
By completing Cyber Chip you've already done step one of the Merit Badge! Other Requirements include learning the history of technology, completing a digital project for your troop and more
30 Day Challenges. Activities for your Cub Scout Program. Ways to have your Cub Scouts Stay involved and participating for the next 30 days. They are excellent ways for the scouts to have parent involvement.
30-day Lion Challenge
30-day Tiger Challenge
30-day Wolf Challenge
30-day Bear Challenge
30-day Webelos Challenge
Bryan on Scouting – The official Blog of the BSA, where there is an overwhelming amount of information to help in your programs.
The Connecticut Department of Education has extensive resources for children and families ranging from at-home learning activities, to how to talk to your students about the changes resulting from the pandemic. Click here to view the resources. To inquire about basic needs, such as food assistance, housing, health care of mental health services, call the 24-hour hotline by dialing 2-1-1 or visit this website.

The Library of Congress: Presentations and Activities to Help Students Learn about History
NASA: Interactive Lessons about Space, Earth, Solar System and Universe; Lessons from Astronauts about Living in Space; STEM Activities for Students of All Ages
The Kennedy Center: Lunch Doodles with Mo Willems; Tour the Kennedy Center with The Pigeon
The Smithsonian: Free Smithsonian STEM Games and Simulations; Meet the Animals of the National Zoo; 3D Exhibits and Virtual Tours; Smithsonian Magazine Ten Museums You Can Virtually Visit; Distance Learning Resources
Environmental Protection Agency: Games, Quizzes, and Videos about the Environment
Audible Stories - Audible Free Books for Kids and Teens
Kids Ask Authors - podcast episodes
Joe Wicks, The Body Coach - Online Workouts for kids
6. Draw Everyday with JJK - Playlist of sketch lessons with artist Jarrett J. Krosoczka
Boys' Life: Projects That Can Be Done at Home
Ideas to Stay Busy at Home (for kids!)
4 Activities to Do at Home During Coronavirus
Fishing: A Guide to Getting Hooked
5 Cub Scout Activities for Your Weekend
5 Fun and Active Den Meeting Game Ideas
WORM COMPOSTING (or Vermicomposting)
Top 10 Family Camping Activities
Scout Chef Kitchen presents Leprechaun Garden Pasta
Delicious Corn Chip Recipes for Camping
How to Make Irresistible Homemade Ice Cream