Scouting for Food 2018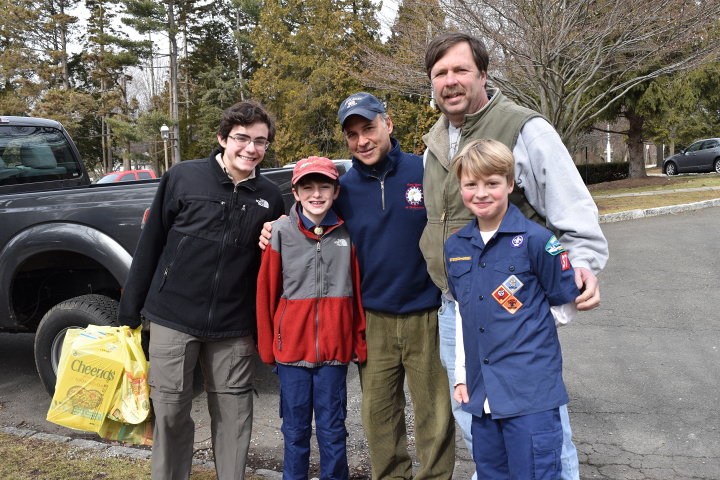 Date:
Mar 3, 2018
Location:
Neighbor to Neighbor
248 East Putnam Avenue
Greenwich, CT 06830

Due to the post-storm conditions, we have extended our online donation page through Saturday, March 10th. Please help us reach our goal of 1000lbs!
DONATE FRESH FRUITS & VEGETABLES ONLINE HERE!
Scouting For Food Each year the Greenwich Council, Boy Scouts of America, lends a hand to those in need as part of the Scouting for Food Drive. In partnership with Neighbor to Neighbor, Cub Scouts, Boy Scouts, Explorers and Venturers collect food items from their neighbors. The 2018 Scouting for Food Drive will take place on Saturday, March 3rd when Scouts and volunteers will collect food donations and sort them at local firehouses and at Christ Church. This is the largest service project that the entire Council works on and Neighbor to Neighbor truly needs our help in the month of March. We have found that Scouts stationed at a grocery store is the most effective way to get food donations.
| File Name | Description | |
| --- | --- | --- |
| Bag inserts | Insert with information for bags to be dropped off for collection | Download |
| SFF Fact Sheet | Fact sheet about SFF and N2N, great to have on your table if you are collecting at a store front | Download |
| SFF Flyer | 2019 SFF flyer to email to Pack families or to distribute at Pack meetings | Download |
| Sorting Categories | Categories to help pre-sort food for drop-off at church. Use to label crates at fire stations and store collection tables. | Download |