Roundtable October 2019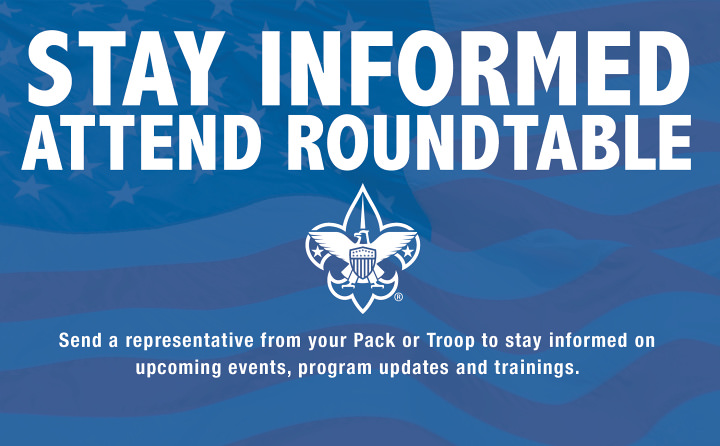 Date/Time:
Oct 10, 2019 7:00 pm to 8:30 pm
Location:
Seton Scout Reservation - Pray Building
363 Riversville Road
Greenwich, CT 06831
Location Phone: 203-869-6633

Join us for the October Roundtable. Topics include Youth Protection Training, Popcorn, Council Calendar, Fall Festival & Fall Camporee
This months training topic will include information on Adult Leader awards, how to achieve them, and where to obtain more information.
Has your Youth Protection expired? Please be sure to stay up to date with your Youth Protection certification.