2019-20 Program Kick-off 6 - 8PM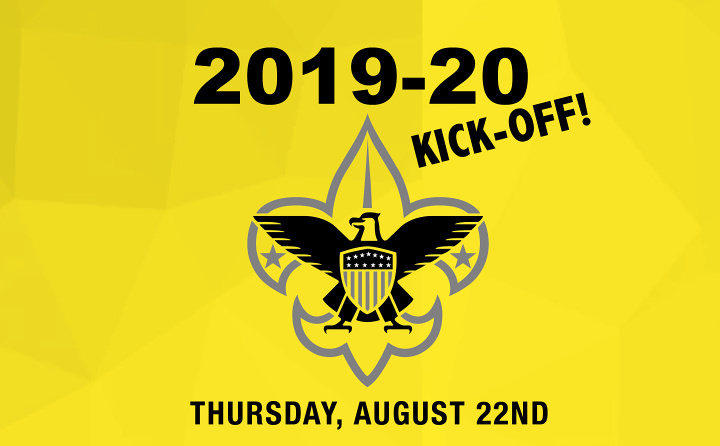 Date/Time:
Aug 22, 2019 6:00 pm to 9:00 pm
Location:
Seton Scout Reservation
363 Riversville Road
Greenwich, CT 06831
Location Phone: 203-869-6633

Thursday, August 22nd
6:00pm - 8:00pm
2019-2020 Program Kickoff and more!
Popcorn Show & Sell Order Due to Trails End
This year's kickoff will be held at Camp Seton (363 Riversville Road) on Thursday, August 22nd. We will begin the evening with a BBQ beginning at 6:00pm. The program for the evening will start at 7:00pm. We will be discussing all council program activities, fall recruitment night, popcorn, training opportunities, and the council calendar. It's critical that a representative or representatives from your unit are in attendance. If you are new to scouting or would like to come out and explore some volunteer opportunities we welcome you to join us for fun, information, and dinner.
For more information contact Chris Roehler at chris.roehler@scouting.org or 203-869-8424 x108
Please RSVP below.