Roundtable May 2019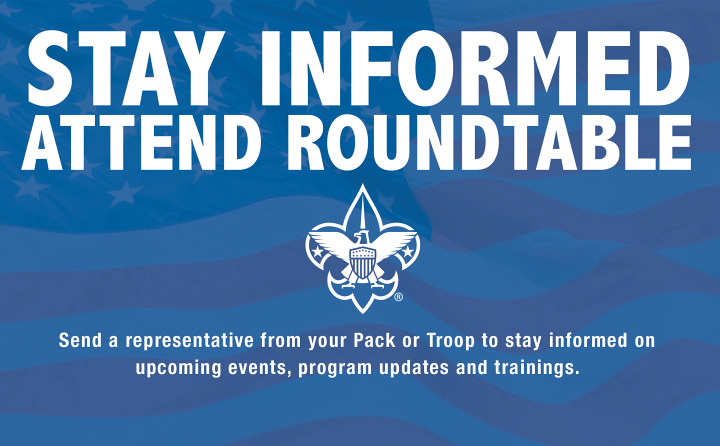 Date/Time:
May 9, 2019 7:00 pm to 8:00 pm
Location:
Seton Scout Reservation - Pray Building
363 Riversville Road
Greenwich, CT 06831
Location Phone: 203-869-6633

Join us for the May Roundtable. Topics include 2019-20 Council Calendar, Cuboree, Spring Camporee and Summer Day Camp.
Has your Youth Protection expired? Please be sure to stay up to date with your Youth Protection certification.