Fishing Derby 2020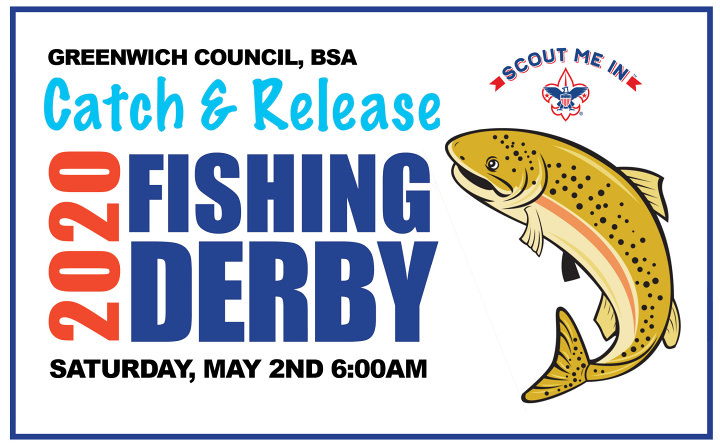 Date/Time:
May 2, 2020 6:00 am to 12:00 pm
Location:
Seton Scout Reservation
363 Riversville Road
Greenwich, CT 06831
Location Phone: 203-869-6633

Join us for our annual Fishing Derby at Seton Scout Reservation. Open to all youth! Cub Scouts, Webelos, Scouts BSA of all levels with their brothers, sisters and friends are welcome.
Check-in at the event begins at 6AM!
Registration will be open by April 1st. Anyone registering the day of the event must pay in cash.
Fishing: 6AM-9:45AM
Prizes awarded: 10:00AM
$5 per youth participant (includes event patch & cup o' worms)
Adult supervision required.
Additional bait & tackle available for purchase from The Sportsman's Den.